Thame Country Show
A wet start to the year
03/04/2018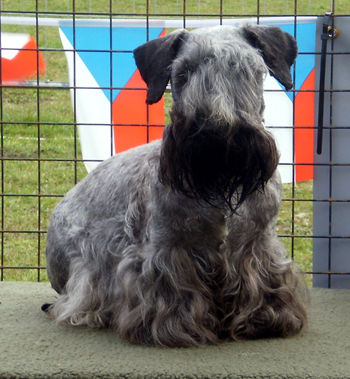 On, off, on, off... finally it was 'on' and we set off for Thame, with new girl DoDo wondering why we were all so excited.
Sunday was cold (gt-grandma Pamatka wore her
Equafleece
tankie all day) but quite bright and we spoke to lots of people. I think many of the visitors had checked the forecast and decided that this was the better day to come. DoDo was soon in the thick of things, saying hello to lots of people whilst Pamatka dozed most of the morning, underneath her beautiful photograph - taken by ace canine photographer
Lisa Croft-Elliott
.
Overnight it rained continuously, and when we got up next morning it was obvious that the ground would not be able to cope - the car parks were completely waterlogged - so the sad decision had to be made to cancel the second day of the show.
Let's hope that our next
Living Heritage
show - at Netley Marsh in May - will bring better weather!