National Terrier Dog of the Year
Xanto - our show star
07/04/2018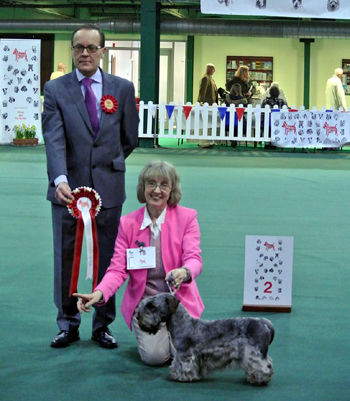 National Terrier is one of the oldest and most respected championship dog shows, not just in the UK, but all around the world.
One of the competitions held in conjunction with the show is the 'Open Show Dog of the Year'. This is open to dogs that have won Best in Show at a Terrier Show during the previous year, and in 2017 Xanto won at Devon and Cornwall, so was eligible to compete.
From around 20 qualifiers, he was placed second in a star-studded entry.
We are so, so proud of him and of Judy too.
Tragically Xanto died suddenly just a few weeks later.
He was Judy's soulmate, and our hearts go out to her in her loss.